< Back to blog
Free pints in NI pubs to celebrate football and rugby season climaxes
28.03.2023
Northern Irish sports fans will be able to nab a free pint of beer over the next few months.
In its first ever NI only campaign, the FANZO app will allow users to claim a free pint of Heineken at their local bar from April 1 until June 10.
The promotion will apply to all Champions League football matches, Europa League matches as well as rugby's Heineken Champions Cup matches.
The FANZO app is used by fans to find bars to watch sport socially. There are 50 bars across Northern Ireland that will be participating in the free pint offer.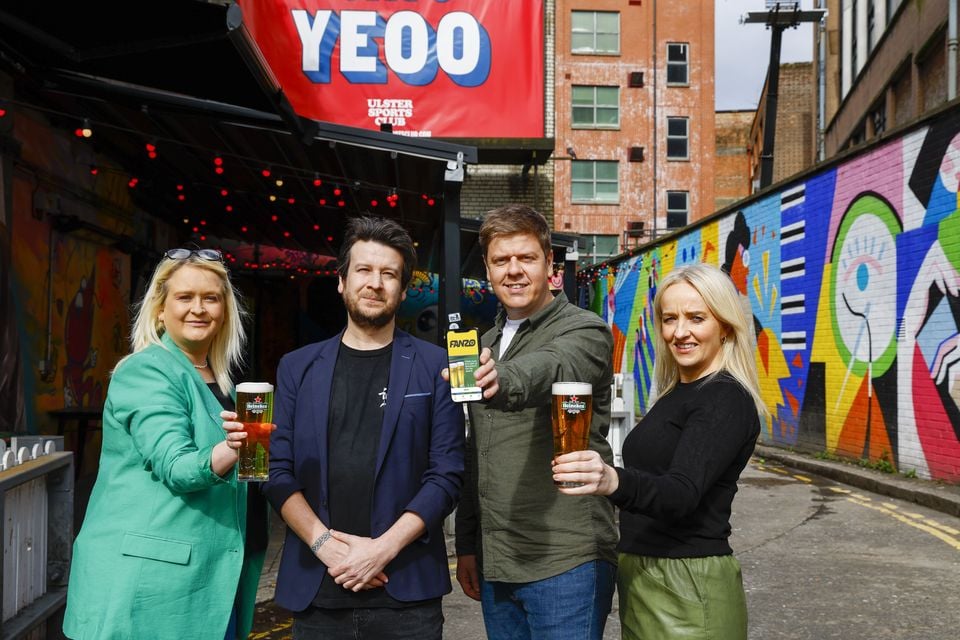 Gemma Herdman, United Wines Brand Manager, Johnny of the Ulster Sports Club, Matthew Clarke, FANZO Key Account Manager, and Maura Bradshaw, United Wines Business Development Manager. — © Phil Magowan / Press Eye
"We're so excited to launch the first ever FANZO campaign, completely exclusive to NI," said Gemma Herdman, Brand Manager for Craigavon-based United Wines, which handles all of Heineken's sales, marketing and distribution in Northern Ireland.
"Using the Bar Finder on the app, the best places to watch the big games that matter are right at your fingertips. You can book tables at your local, invite your mates and get the best seat in the house before sitting down to a mouth-watering free pint of Heineken."
Offer will also be supported by a digital outdoor campaign giving away hundreds of Champions League goodies, activity across trade outlets as well as a Heineken activation on June 10 to celebrate the Champions League final at the Ulster Sports Club in Belfast.